Adult Probiotics Benefits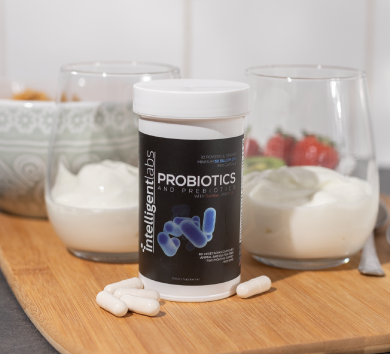 Probiotics help improve your gut microbiome. Gut bacteria play a big role in the digestion and absorption of nutrients.
Probiotics can also help reduce the symptoms of bowel conditions like Celiac, Crohn's, and Irritable Bowel Syndrome (IBS).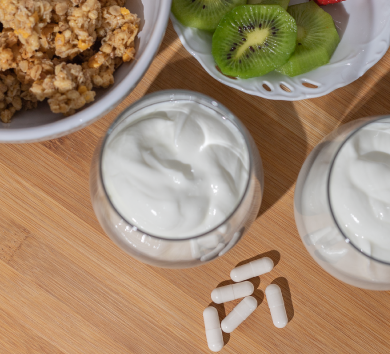 Probiotics can help delay the onset of glucose intolerance and improve insulin sensitivity at the same time.
Probiotics also fight inflammation and prevent infection. All of these probiotic actions give your immune system a big boost!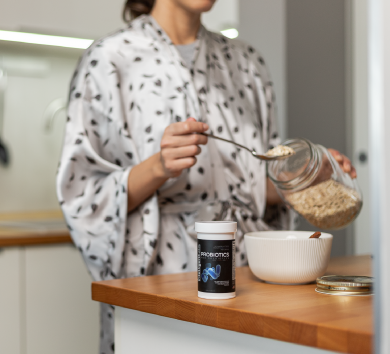 The gut microbiome has a connection with skin and it can influence a range of skin conditions, including Rosacea, Eczema, and Acne.
Improving the gut microbiome can also have a positive effect on a range of mood disorders.

Guaranteed 50 Billion CFU
We overfill to 150 Billion CFU at production, add Prebiotics, and use Activ-Polymer bottles to meet this guarantee!

10 Patented Strains
Our probiotic strains are sourced through DuPont™ Danisco®. We chose them for their stability and quality.

Quality Control
This dietary supplement is manufactured at an NSF GMP-certified facility in the United States.