Chiropractor's Choice Glucosamine Benefits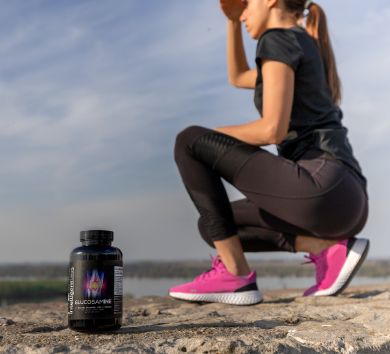 Slow down joint degradation*
Studies show Glucosamine will reduce the rate of collagen (joint tissue) degradation and is most relevant for athletes participating in high-impact sports.
Chondroitin, which occurs naturally in our connective tissues, has been shown to increase joint mobility.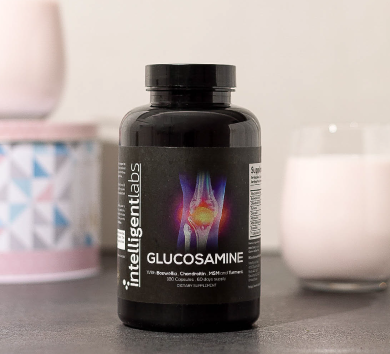 Effective joint pain management*
Boswellia extract (a popular Ayurvedic herb) from Frankincense tree resin provides pain relief to tired joints by reducing inflammatory response.
Studies are demonstrating effective pain management for adults plagued by chronic pain, without side effects.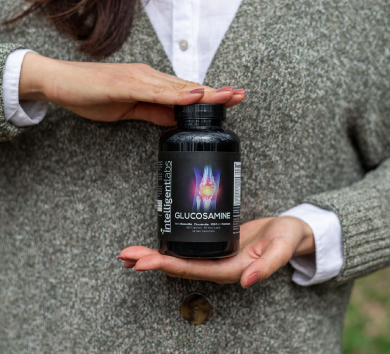 Antioxidant and anti-inflammatory*
MSM, a.k.a. Methylsulfonylmethane, is a powerful antioxidant that inhibits free radical damage to our cells.
Curcumin, a Turmeric compound, is a natural anti-inflammatory that blocks the NF-kB molecule, believed to contribute to many chronic diseases.

The Perfect Combination
Get joint pain relief with our unique formulation: 1500mg Glucosamine + Boswellia + Chondroitin + Turmeric!

All Natural Joint Healing
Chiropractor's Choice Glucosamine combines 8 of the most powerful joint care ingredients available.

Quality Control
This dietary supplement is manufactured at an NSF GMP-certified facility in the United States.

Money Back Guarantee
Love It or 100% Money Back Guarantee. If you don't love our product, simply return it for a full refund.