By focusing on nutrition, exercise, and mindfulness, we can create a healthier and happier world. That's why we put our customers first and offer scientific evidence for what we share with you
Traditional supplements weren't doing us any favors, so we made one that will
We want to help improve global health by providing a greater understanding of how diet affects our biology. We want to help people with chronic disease find the right nutrition for them, and how they can be changed.

At Intelligent Labs, we combine dietary and lifestyle advice with the finest nutritional supplements to help you take control of your health and live a healthy lifestyle.

By focusing on nutrition, exercise, and mindfulness, we can create a healthier and happier world. That's why we put our customers first and offer scientific evidence for what we share with you.




Andy and Rus co-founded Intelligent Labs in 2015 with the mission to have the highest quality supplements available anywhere in the world.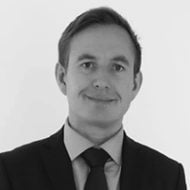 Rus Hughes is the Co-Founder and CEO of Intelligent Labs and has directed operations since we started back in 2015. Prior to founding Intelligent Labs, Rus was the CTO for several SaaS startups, one of which was eventually acquired. Rus believes that by focusing more on nutrition, mindfulness, exercise and education, and less on consumerism, we can create a healthier and happier world for ourselves and our families.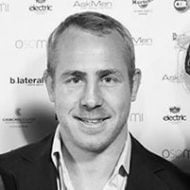 Andy is the Co-Founder of Intelligent Labs, and he set it up with Rus with the goal of making it the best supplement company in the world. Andy loves HIIT workouts, Latin dancing and is a physiology geek. He believes that the future of health is a personalised one, where everyone will have health, nutrition and medicine tailored to their individual needs.
These are the people who make sure that every advice, suggestion, and recommendation we share is fact-checked and backed up by scientific reference. Meet our doctors, nurses, and dieticians.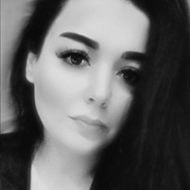 Medical Writer and Reviewer
Lamia A Kader is a Medical Doctor, Attending Surgeon and Medical Research Professional. She is proficient and well-versed in medical research in both theoretical and clinical aspects. She had participated in several medical device innovation projects by conducting clinical research studies and developing clinical trial protocols to transform new medical technologies into real products that save lives. She is also a highly talented and motivated medical writer.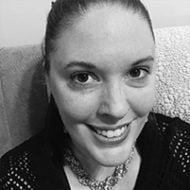 Kathryn is a Registered Dietitian licensed in the state of North Carolina and a health coach for a well-known weight loss app. She is currently enrolled in a postbaccalaureate pre-medicine program at the University of North Carolina Greensboro, and plans to apply to medical school in 2021. Her hobbies are running (competing in the 2020 NYC Marathon!), cooking, travel, and wrangling a pair of very silly rescue dogs.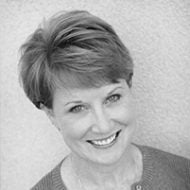 Kimberly Langdon, a Doctor of Medicine for 3 decades now, graduated at the Ohio State University in 1991. She had her residency at Obstetrics and Gynecology, Ohio State University Department of OB/GYN. She is now retired after a long and successful career as a Founder and Chief Medical Officer of a Medical Device Company with expertise in vaginal infections, menstrual disorders, and contraception.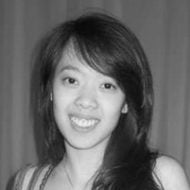 Erica has a Bachelor's and Masters's degree in Science from New York University Rory Meyers College of Nursing. She worked at New York University Langone Medical Center for 9 years, initially starting as a Registered Nurse, then becoming an Adult-Gerontology Acute Care Nurse Practitioner with a focus in Cardiothoracic Surgery. Currently, she is a stay-at-home-mom who is soaking in every precious moment of toddlerhood before it disappears while at the same time working on reviewing medical articles and finding new exciting research.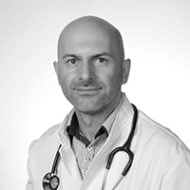 Ioannis Nikitidis, MD, RD
Ioannis Nikitidis is a Medical Doctor with a Diploma in Medicine from the Democritos University of Thrace, Greece. He is also a Registered Dietitian with a Bachelor's Degree in Nutrition and Dietetics. He has Master's Degrees in Health and Exercise, as well as Healthcare Management. Work experience include working as a Medical Doctor and Dietitian-Nutritionist. His interests include the prevention and treatment of chronic diseases like obesity, diabetes, cancer, etc. and the impact of nutrition, weight-loss and exercise on these diseases.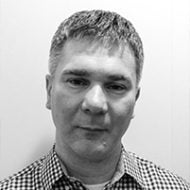 Milorad is a physician (general practitioner) with over twelve years of work experience. He graduated from the Faculty of Medicine, Novi Sad, Serbia. He works in a health center as a primary care physician for adult men and women, but also has significant experience in the treatment of pediatric disorders.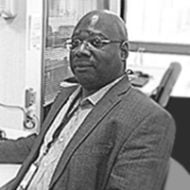 Dr. Cosby is a Medical Writer/ Physician Scientist who has 20 years of training in clinical medicine (Surgery and Cardiology) and biomedical research (Cancer, Radiology and Cardiovascular Diseases) with postdoc experiences at Johns Hopkins University School of Medicine and the National Institutes of Health (NIH).
Here's everyone working behind the scenes to make sure your supplements are delivered on time. They are your biggest support on your journey to a healthier and better lifestyle.
Growth focused leader with over 12 years of expertise in training and development, talent management and a strong background in organizational optimization. Her extensive experience has been driven by passion for nurturing talent, shape top performers and support businesses to reach objectives and strengthen organizational culture. She believes that helping people be succesful will ensure organizational success. Claudia has worked in various industries from telecom to IT and real estate and is passionate about making companies thrive and having a people first approach.
Passionate about all things digital, she wore many marketing hats in the past. Prior to joining Intelligent Labs, she was a Marketing Expert at Facebook, where she worked with many consumer brands and SMBs, helping them scale their marketing plans. Along with travelling, she's a big fan of pop culture and contemporary arts. When she's not perfecting 360º strategies, you can find her enjoying live sports and music, a life-long passion of hers.
Christian is a nutritional supplement obsessed entrepreneur and marketer who has been in the industry in a variety of roles since back in 2009 and his obsession has only grown in this time.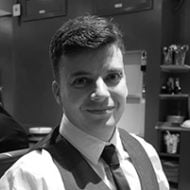 David is the Chief Technology Officer at Intelligent Labs. He is responsible for the internal development projects that facilitate the rest of the team to do their jobs easier. He has 20 years of experience, both working for companies and running his own development company. When he's not writing software, he rock climbs, runs when his knee lets him and watches far too many films at the cinema.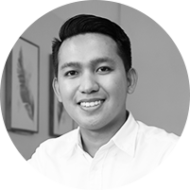 George is the Chief Financial Officer of Intelligent Labs. He oversees the Financial Actions of the company. He is a Certified Public Accountant and a tech-savvy bookkeeping professional. He loves to grow cactus and succulents. George believes that having maximum health as a top priority is essential to having a successful and fulfilling life.
Kat, our eCommerce Specialist is responsible for managing the marketplaces ecosystem such as Amazon, eBay etc. She has been part of our team since 2018 and brings over 12 years of knowledge and experience not only in the eCommerce space but also in customer relations and service. She is an expert in finding solutions and achieving high standards of support.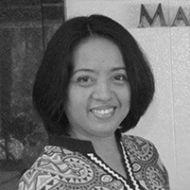 Marie is the Amazon Specialist in charge of creating and maintaining Intelligent Labs' presence in various Amazon marketplaces. Prior to joining the company, Marie worked with digital marketing and e-commerce startups. She likes getting into the nitty-gritty of technology. If she's not busy with the Amazon-related stuff, you'll find her tinkering with WordPress and other apps/platforms.
As an email marketing expert Jack specializes in maximizing email marketing revenue for eCommerce brands with a specific focus on health/ fitness. He has helped clients throughout is career generating significant results in terms of revenue and overall high performance in the email marketing environment. At Intelligent Labs Jack is in charge of the email strategy and performance, with a focus on growth and deliverability.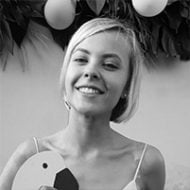 As Chief Design Officer, Daria's creative talents bring the Intelligent Labs brand to life. She believes design is a visual way of communication between the manufacturer and the buyer. And that design is a reflection of the times and what helps keep us up to date. Prior to joining the team, she was the Senior Designer at a mobile memory company. While working there, the company received the CES award several times!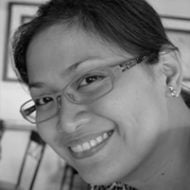 Angie, one of our in-house content writers, is your typical bookworm. She's always reading, learning something new. She disliked writing at first, but someone challenged her to. Long story short, she won the challenge. And more than 15 years later, here she is at Intelligent Labs, writing about health, nutrition, fitness, and more. When not typing away on her computer, she's out playing with her young son and two fur babies.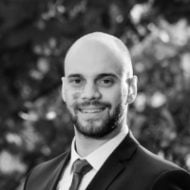 Marko is responsible for handling tasks that involve design and functionality updates across all Intelligent Labs websites. Before joining the company, Marko worked freelance for about 7 years, with some of his clients being INC 5000 companies. His experience taught him that great and open communication is the key to success. When not at work, he likes to sleep late and walk his dog every night.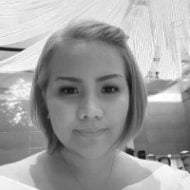 As Customer Support Lead, Madel oversees team members and trains new hires. With over 13 years' CS experience in telecommunications, crowdfunding, travel, and fashion, she is adept at resolving conflicts and developing processes to enhance productivity and performance. When not working, she's out with her little family of 2 young boys – probably on the beach, camping out, or having fun at the karaoke hub.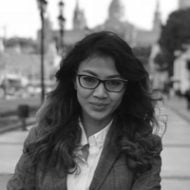 Social media and translations manager
Daniya is a social media and community manager at Intelligent Labs. She's a postgraduate in BBA Marketing and Management and taking an MBA in Digital Marketing in Barcelona, ​​Spain. Before joining Intelligent Labs, Daniya worked in various start-ups and the hospitality industry. Her hobbies are CrossFit, traveling, and learning new languages.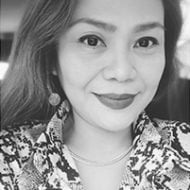 As Back Office Manager here at Intelligent Labs, Toni is responsible for the back end operations such as Inventory , Customer Service and Marketplaces support. Prior to joining the team, she worked at top sports and fashion companies where she fine-tuned her skills in Supply Chain Management, Merchandising, and Product Development. When she's not working, you'll likely find her at the beach, at the gym, at home chilling with her 10 dogs, or at the animal shelter where she volunteers.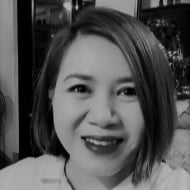 Inventory Management Specialist
Supply Chain Specialist with 7 years of experience, handling logistics and updating company's inventory. She enjoys analyzing operational performance and resolving issues. Her main objective is to create great collaborations with vendors and suppliers